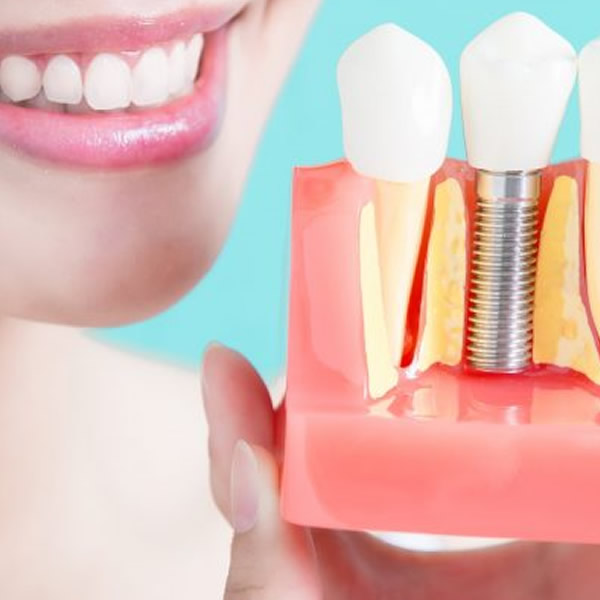 Restore Your Smile With Implants
For over 30 years, dental implants have been improving smiles. Designed to provide a foundation for replacement teeth that look, feel and function just like natural teeth, dental implants allow patients to laugh, speak, and smile with confidence. With dental implants, a person who has lost teeth regains the ability to eat virtually anything, knowing that teeth appear natural and that facial contours will be preserved. With extremely thorough training in dental implant surgery, Dentists of Lansdowne has helped many of our patients regain their smile with dental implants in Lansdowne, Virginia.
The implants are titanium root replacements that are gently placed into the jawbone where teeth are missing. These anchors act as tooth root substitutes. The underlying jaw-bone bonds with the titanium, creating a strong foundation for artificial teeth. Once the implants are ready to be restored with man-made teeth, small posts are attached to the implants, which provide stable anchors for artificial replacement teeth.
Implants also help preserve facial structure, preventing bone deterioration that occurs when teeth are missing.
The dental professionals at Total Smiles have extensive training in dental implant surgery and are capable of everything from the simple placement of a single implant to comprehensive treatment requiring multiple implants, associated grafting and reconstructive techniques.
Call or contacts us today to schedule a consultation.
Request Appointment
Comments are closed.