Professional Teeth Whitening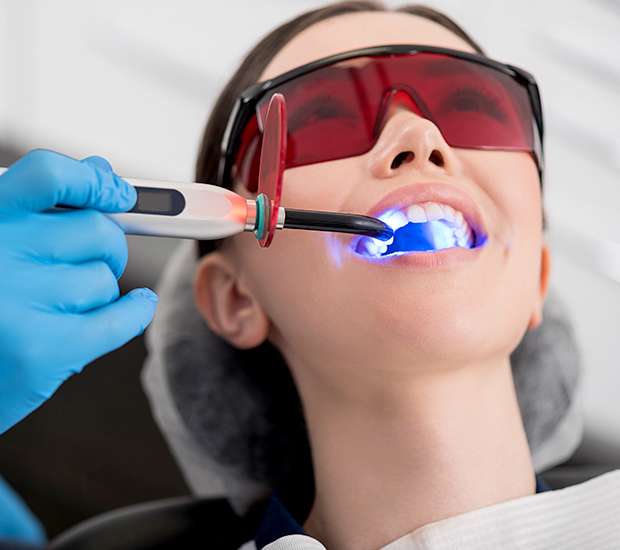 Let Us Brighten Your Smile
Have you ever wondered what it would be like to have healthier, whiter, and more vibrant teeth? Dentists of Lansdowne, located in Lansdowne (Leesburg), Virginia is dedicated to helping you obtain the beautiful bright smile! We can brighten your smile with professional whitening techniques. If you have years of coffee, tobacco or wine stains clearly visible on your teeth, you are a candidate for whitening. Teeth Whitening at Dentists of Lansdowne is painless and your visit will be under an hour. Your friends and family will be impressed by your new, brilliant smile. We'll help give you the confident smile that you deserve.
Your smile is the first thing that most people notice about you when they meet you. Whether you are a executive, teacher, in sales, an entertainer, a nurse, or just meeting a date for the first time, your smile is what people will remember most about you. Do you have the confident smile that you deserve? If not, then now is the time for a change.
Give Dentists of Lansdowne a call today for a discreet and friendly consultation. Our dental specialists are here to help with any questions or concerns.
Request Appointment
Comments are closed.